Newsletter Issue 05 (Sep 2020)
Dear Friends,
We have reached the second half of 2020 after much challenges and terrible times caused by the Covid-19 virus. We are not out of the woods yet, but we will, carefully and surely.
Singapore has experienced a semi-closure, aka. Circuit Breaker period, since 7 April when schools, public spaces and non-essential workplaces were closed in an attempt to curb the spread of Covid-19. This went on till the government opens up the economy slowly via three phases starting 2 June.
During the two months of circuit breaker period, families were stuck at home most of the times and this caused much challenges as they all live, work and play together within the parameters of their home. With some 80% of Singaporeans living in public housing, aka HDB units, this can be tough times for some, while opportunistic times for others to rediscover family bonds and blessings too.
Many of our community care teams observed some needs in the communities and they strived hard to deliver what they can to whoever they can reach out to, without compromising on the circuit breaker measures. Our team of counsellors also started an online resource portal for caregivers of older people to help support them in their caregiving, especially during this crisis and challenging times, as well as to help maintain some level of positivity in all caregivers and their family.
Meanwhile, as most of our face-to-face training sessions were halted, the training teams created online resources and materials for sharing instead. We are happy to share that now in phase two of reopening, the team has kicked off the online training for our Clinical Dementia Care Course. We have embraced the new norm and we hope more aspiring students and community care professionals will join us on the new journey after Covid-19.
Many programmes, events and activities were affected by the pandemic but we remain optimistic in bringing them on once everything is over. And we hope you stay on with us as we prepare ourselves and our elders for the new norm and new future.
Editor
The concept of longevity has long been celebrated and sought after in Asian cultures (think of your relatives singing birthday songs with their brightest smiles on as your grandfather blows out the candles on his large, longevity-bun-shaped cake at his 80th birthday celebration).

View Article
New Online Resource of Care and Support for Caregivers
None of us had ever imagined a disruption to life in Singapore as major as those of COVID-19 with its circuit breaker period.

View Article
Addressing the Needs of an Ageing Population
After more than two months of Circuit Breaker measures, Singapore is gradually reopening as restrictions are carefully being lifted. Our nation continues to battle the Covid-19 pandemic and is still being affected by one of the worst recessions, resulting in job losses and lower wages.

View Article
Whenever people think of caregiving, many would think about the enormous sacrifices one has to make to cater to the person in need.

View Article
People with dementia are often pictured to be overly reliant on their caregivers and incapable of basic self-care, but that is not the case for Mr Teng.

View Article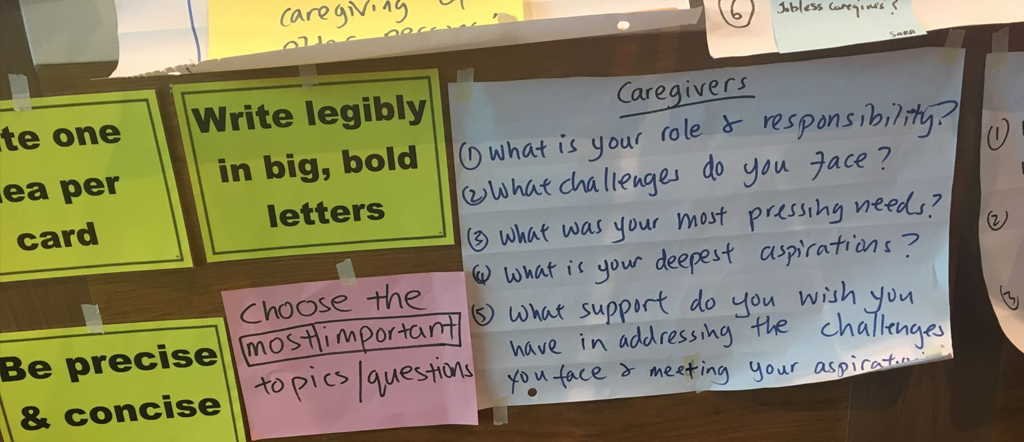 Caregiving Can Be a Joyous Journey
The various care teams of Hua Mei Centre for Successful Ageing (HMCSA) conducted two runs of focus group discussions with caregivers of their clients back in 2019 to understand what sustains and motivates caregivers throughout their journey, and to identify resources that caregivers rely upon, to inform how we can better support our current and future caregiver community.

View Article
On 21 September 2019, Tsao Foundation organised the inaugural Longevity Festival at the Community for Successful Ageing (ComSA) located in Whampoa Community Club.

View Article
IDOP2019 - Empower and Promote Inclusion of All
Community for Successful Ageing (ComSA) Whampoa Centre has been celebrating International Day of Older Persons (IDOP) in Whampoa since 2015 with the senior participants and residents.

View Article
Following the very successful first outing back in 2017, our dear friends from the ING Bank, Transportation & Logistics team have once again returned. This time, on a bright sunny morning of the 23 August 2019, the volunteers from ING Bank brought our elders from Hua Mei EPICC out on a lovely visit to Gardens by the Bay.

View Article